Gaston Woman Celebrates 100th Birthday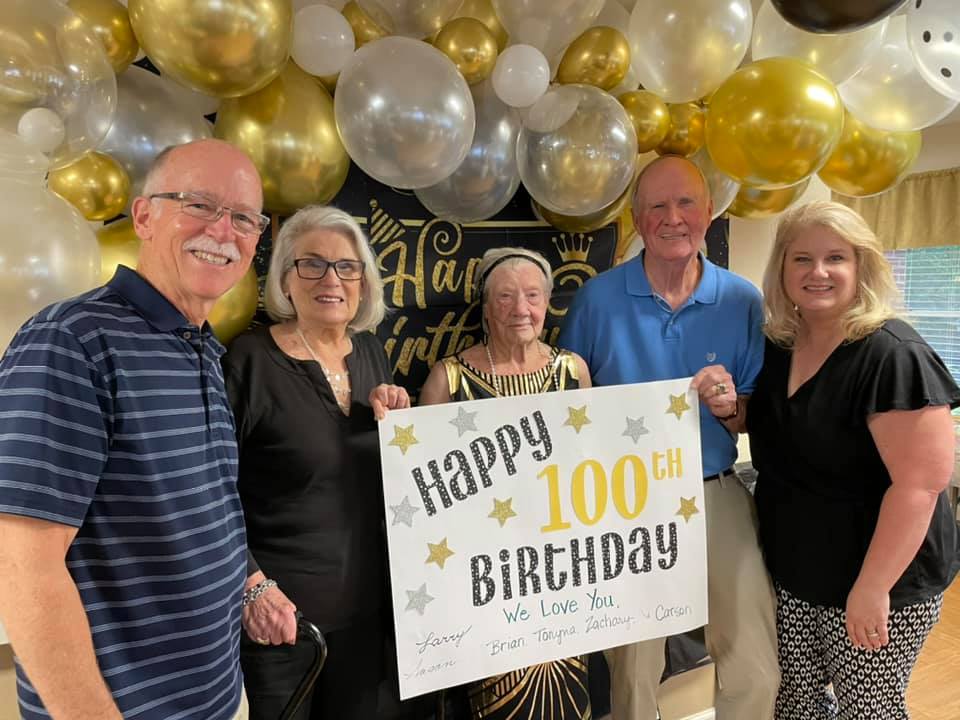 Dave Kirlin (left) of the Gastonia City Council, joins Evelyn "Charlie" Jenkins (center), and loved ones, to celebrate her 100th birthday. - Photo submitted to Facebook by Dave Kirlin. 
"She is always up for a good time. She always wants to be in the facility walking around, interacting with the other residents."  - Tiffany Crumpton, Executive Director
Our very own Ms. Evelyn "Charlie" Jenkins recently celebrated her 100th birthday with her friends and family at Wellington House. Click here to read her story that was featured in The Gaston Gazette.